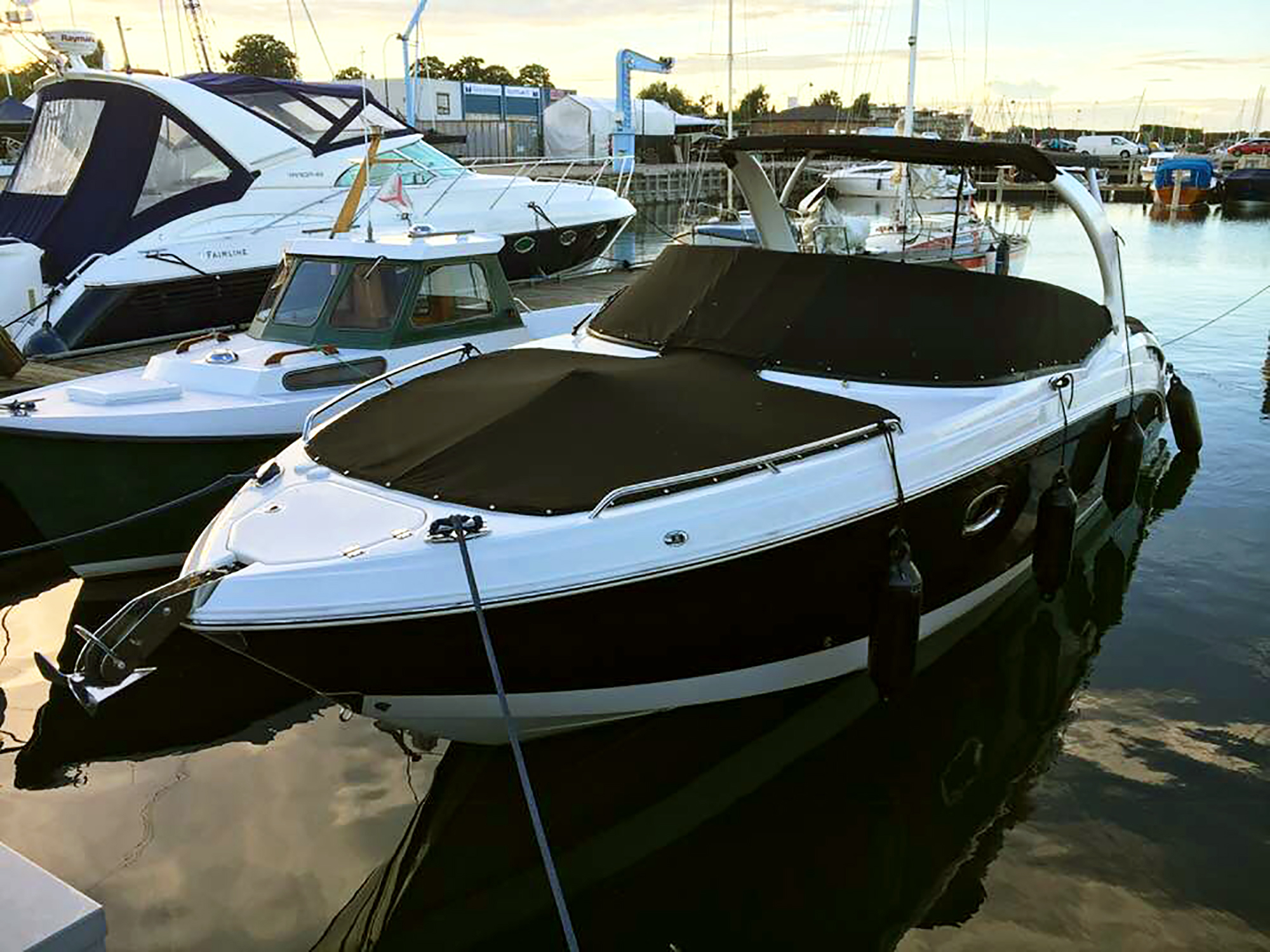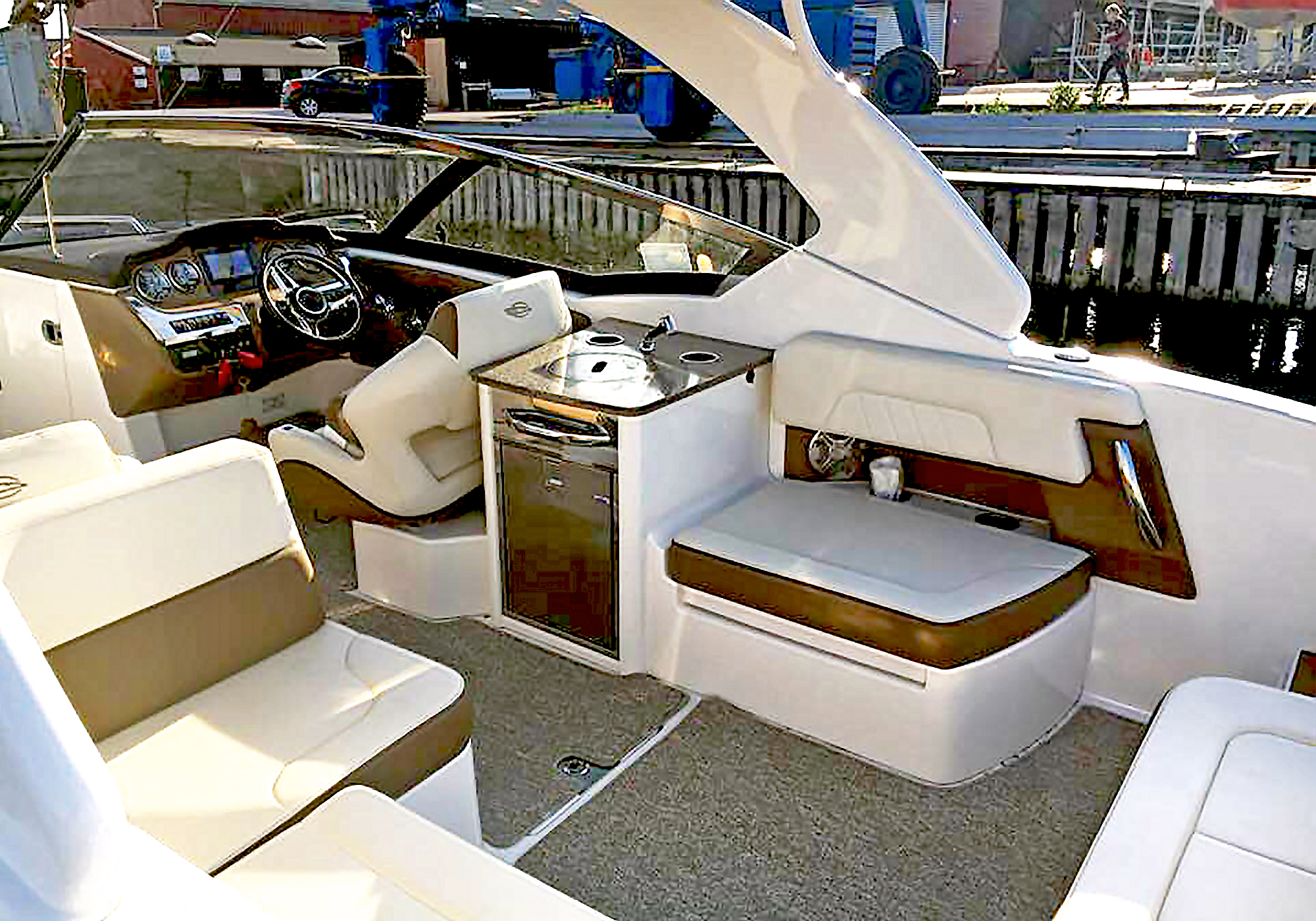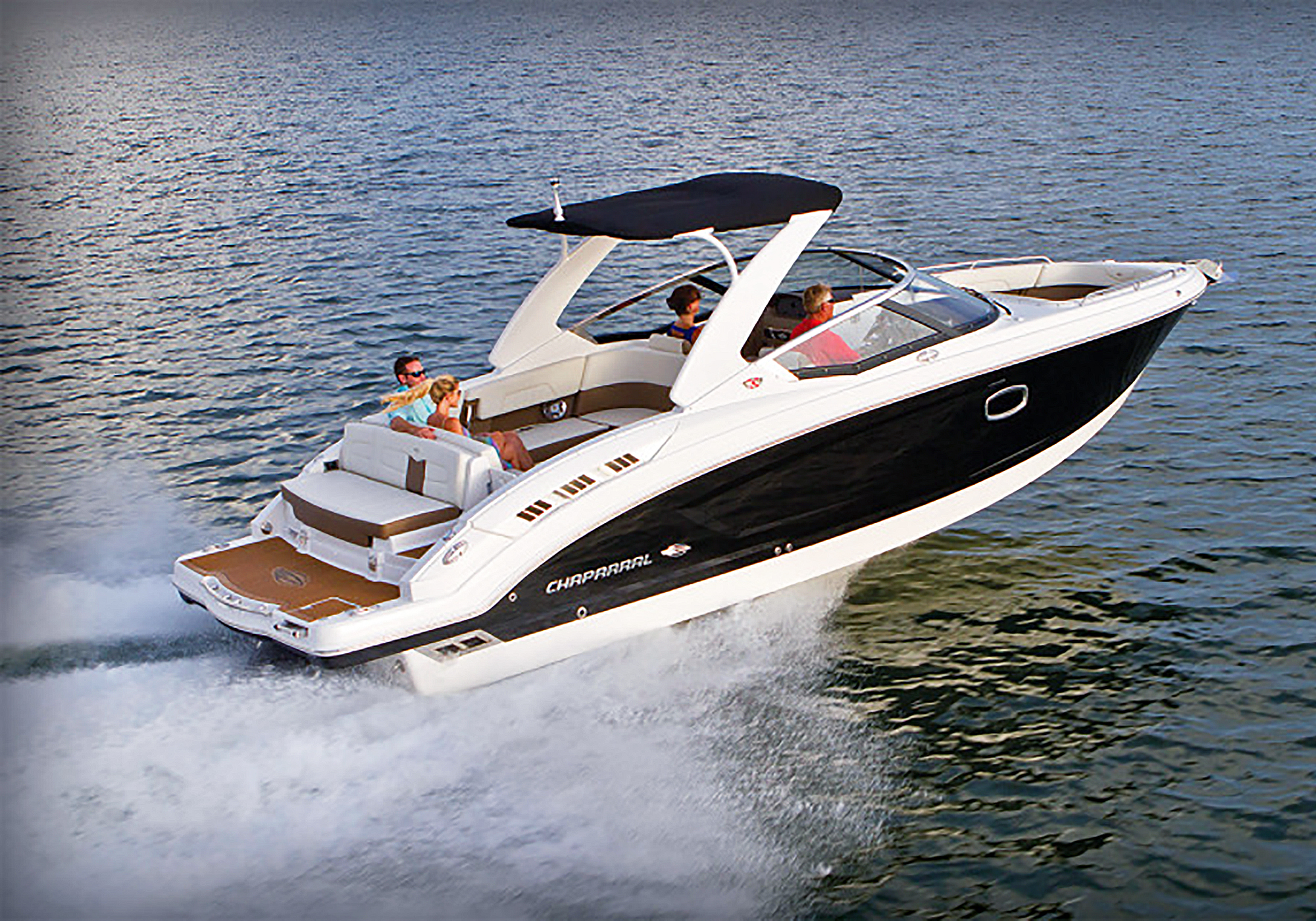 Builder
Dimensions
Material
Year


Engine(s)


HP/Kw
Length
Beam
Draft
Deplacement
Location
Price


Chaparral Boats, US




9,30 x 2,90 x 0,92 m




GRP




2014


2 X Volvo Penta V8
2 x 380 HP


9,30 m




2,90 m




0,92 m




3.810 kg (dry)


Skovshoved Havn
DKK 895.000,- (Vat paid)

DK:
Meget velholdt Chaparral 307 SSX. Indbegrebet af Bowrider med en række funktionelle og smarte løsninger. Masser praktiske opbevarings rum, skøn solseng agter, mange siddepladser og muligheder for tilpasning af båden til sejlads, sjov, wakeboard, vandski eller solbadning. 1 ejer, Autoriseret Volvo Penta motor service, alle service overholdt.
Båden ligger i Skovshoved hvor en fremvisning kan arrangeres.
Flere oplysninger og fotos kommer.
ENG:
Very well maintained, 1 owner and with all engines services met and performed by authorized Volvo Penta. Well thought out quality Bowrider from Chaparral. Numerous options for use, many seating arrangements and a big sunbed aft, perfect for wakeboard, waterski, sunbathing or just sheer fun on the water.
The boat is located in Skovshoved Marina where viewings cane be arranged.
More details and pictures will follow.
Please contact Henrik Petersen for additional information and to arrange a viewing on
+45 29 72 55 01 or email: dbc@dbcmarine.dk