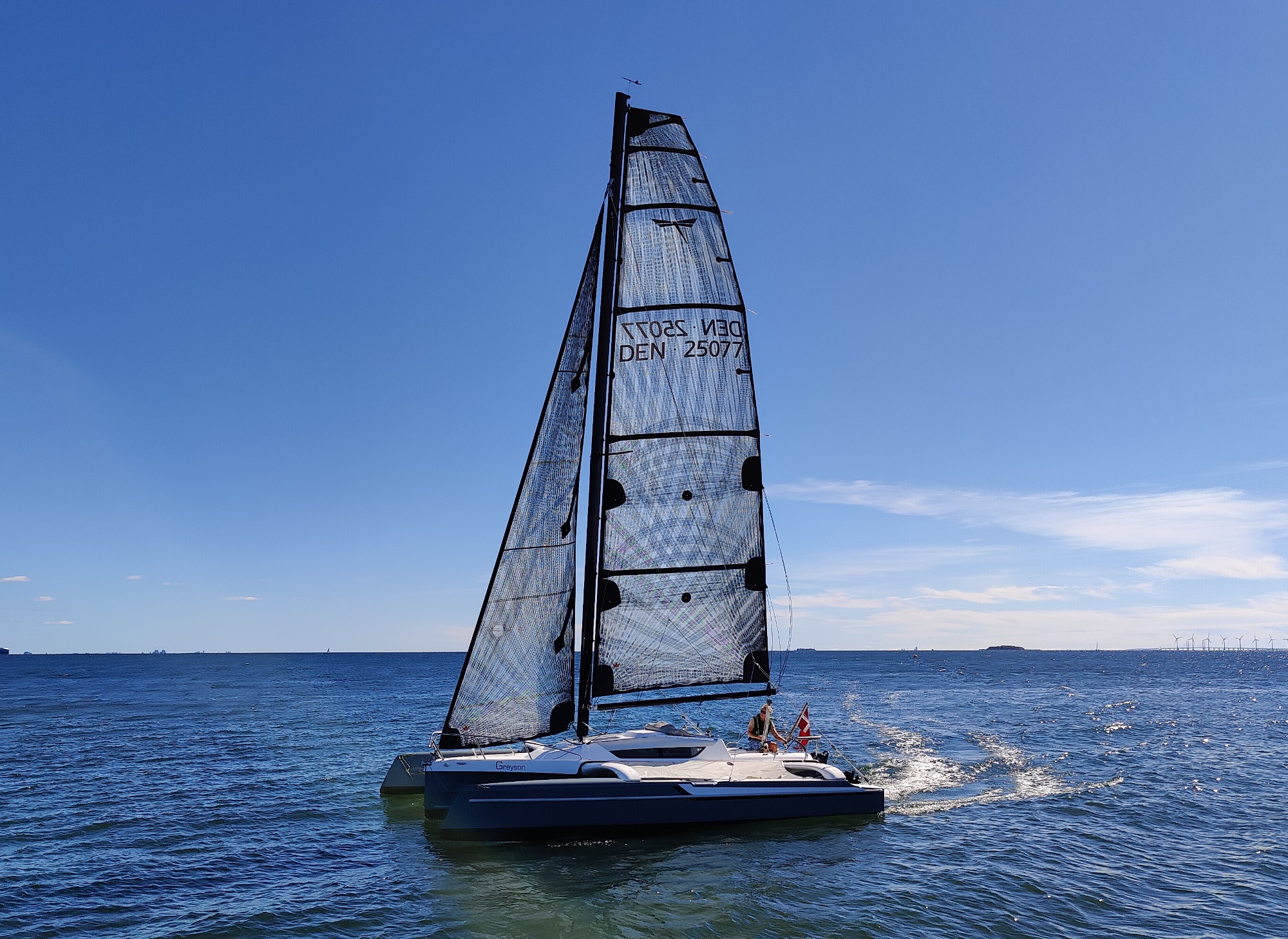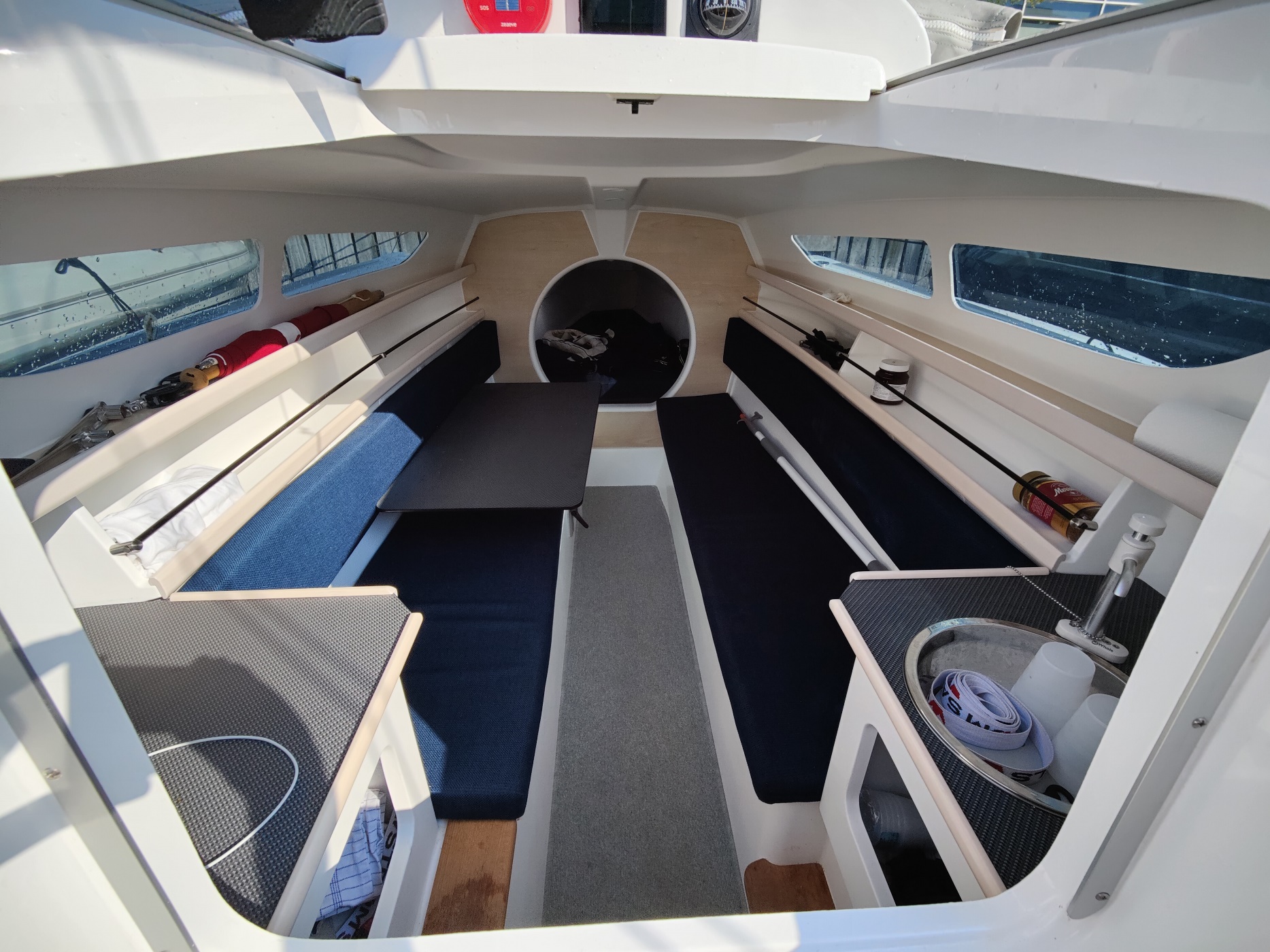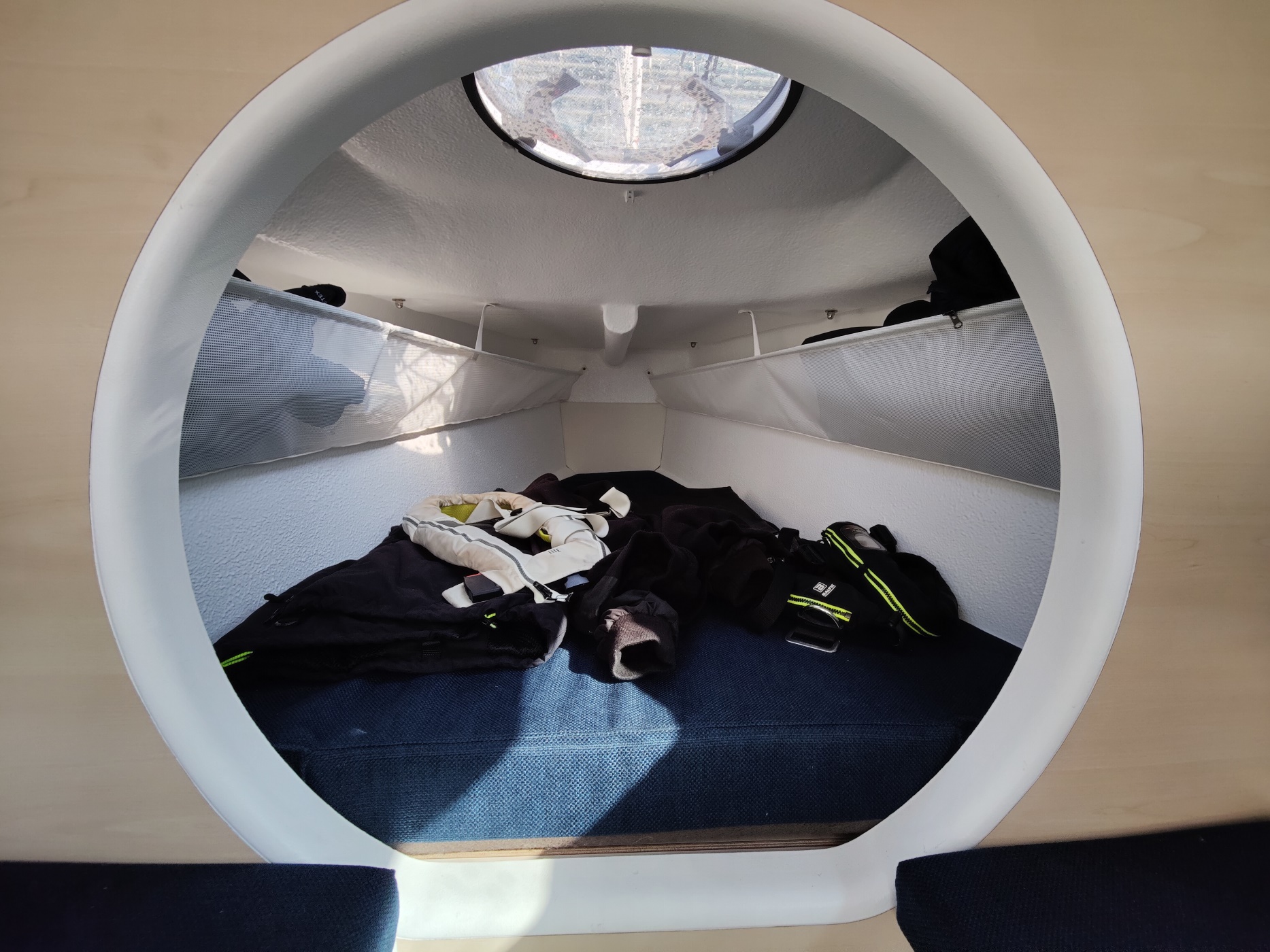 Builder
Dimensions
Material
Year
Engine(s)
HP/Kw
Length
Beam
Draft
Deplacement
Location


Price

Quorning Boats ApS


8,95 folded x 2,30 folded x board up 0,35 m
GRP


2021


Suzuki 6 Hp
6 Hp


Sailing 7,65 m / Folded 8,95 m




Sailing 5,80 m / Folded 2,30 m




Board up 0,35 m / Board down 1,50 m




1.150 kg




Tuborg Havn, Denmark




DKK 1.150.000,-

(Vat paid)
DA:
Leveret I 2021 til nuværende ejer, særdeles veludstyret Dragonfly 25 Sport. Denne Dragonfly fremstår som ny og er passet af meget omhyggelig ejer.
Carbon mast, Carbon bom, Carbon sejl, selvslående fok, Elvstrøm Code-O, Assymetrisk gennaker 60m2 blot for at nævne nogle få af de mange tilvalg.
Performance og cruising kombineret i en high-end og danskbygget trimaran fra Quorning Boats.

Kontakt Henrik Petersen for yderligere information.
+45 29 72 55 01 eller email: dbc@dbcmarine.dk

ENG:
As new and delivered to owner 2021, impeccable and very well equipped Dragonfly 25 Sport.
Carbon mast, carbon boom, Carbon sails, selftacking fok, Elvström Code 0, Assymetric gennaker 60m2 just to name a few highlights.
The versatility and performance combined with many practical features for cruising/racing makes the Dragonfly 25 a very sought after trimaran.
We strongly recommend viewings. Located in Tuborg Marina, Copenhagen.

Please contact Henrik Petersen for additional information and to arrange a viewing on
+45 29 72 55 01 or email: dbc@dbcmarine.dk