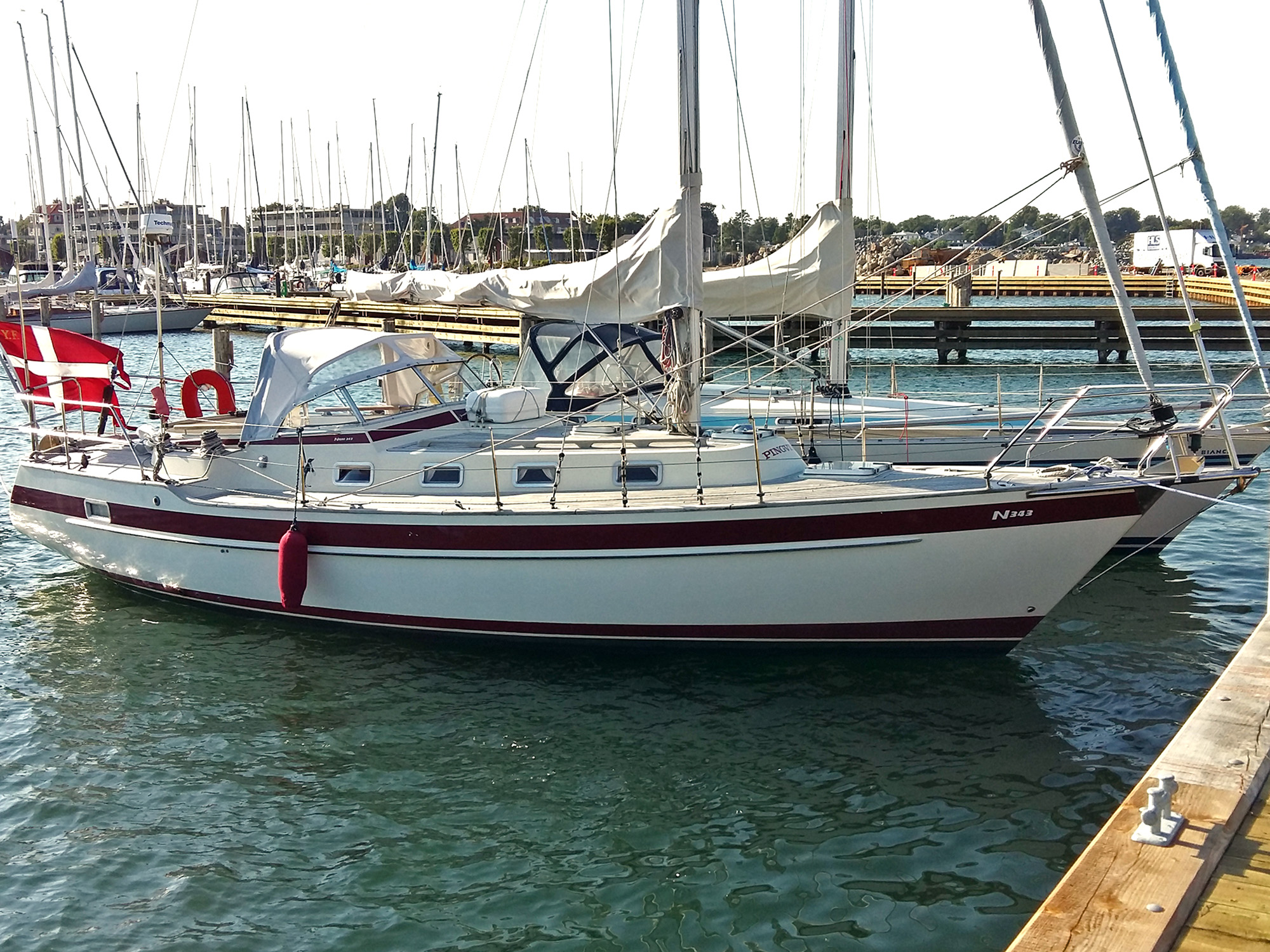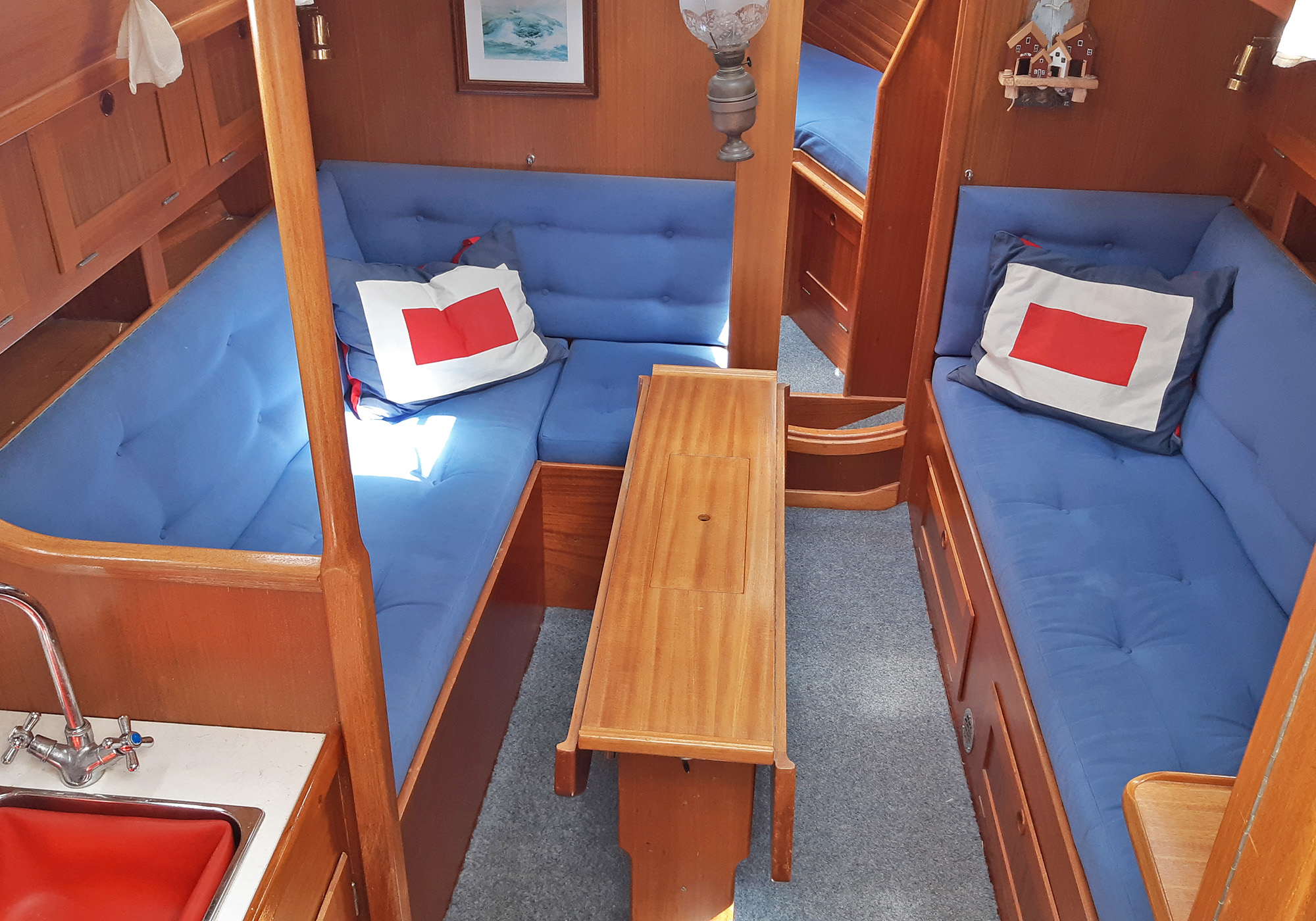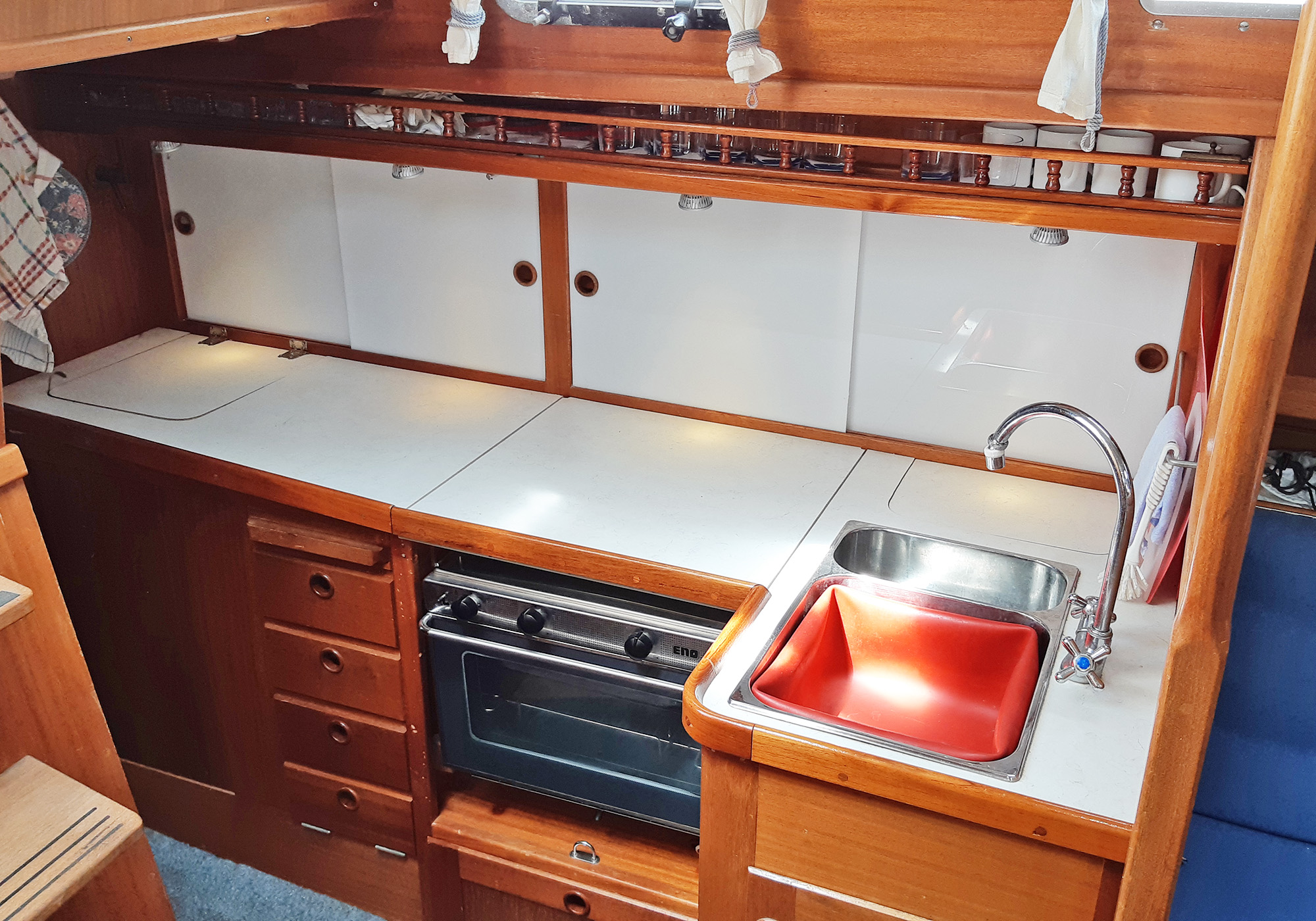 Builder
Dimensions
Material
Year
Engine(s)
HP/Kw
Length
Beam
Draft
Deplacement
Location
Price


–

Najad AB, Sweden


 10,20 x 3,33 x 1,60 m


GRP


1985
Mitsubishi Solé diesel mini – 44
42HP/30,9 kw


10,20 m




3,33 m




1,60 m




6500 kg




Skovshoved Havn, Denmark


DKK 395.000,-


(Vat paid)
DA:
Velholdt Najad 343 med forlænget positiv hæk samt badeplatform.
Løbende opgraderet og vedligeholdt. En omhyggelig ejer har fortaget
en række større investeringer for at sikre funktion og kvalitet i mange år frem.
Uddrag fra udstyrslisten: Ny motor, ny rig, ny mast, nyt teakdæk.
En række godt tilvalg og ekstraudstyr.
Båden ligger i Skovshoved Havn, hvor en besigtigelse kan arrangeres.
EN:
Very well maintained Najad 343 with extended positive transom
which includes swimplatform. A caring owner has invested in useful
and important upgrades, to make this Najad stay fit for sailing for many years to come.
Highlights from equipment list: New Rig, New engine, new teakdeck and a lot of good extras installed.
The boat is located in Skovshoved Marina, where a viewing can be arranged.
Please contact Henrik Petersen for additional information and to arrange a viewing on
+45 29 72 55 01 or email: dbc@dbcmarine.dk