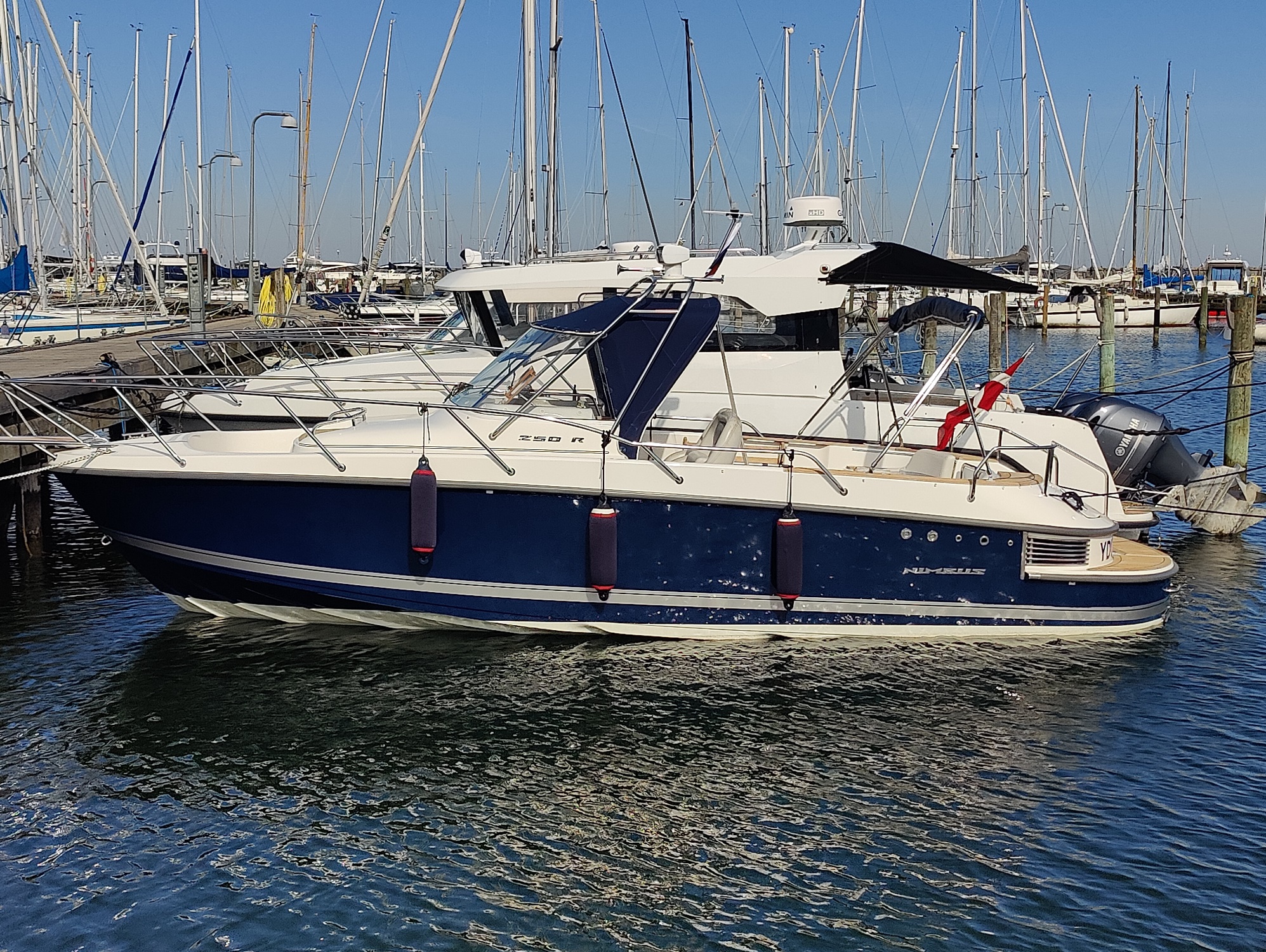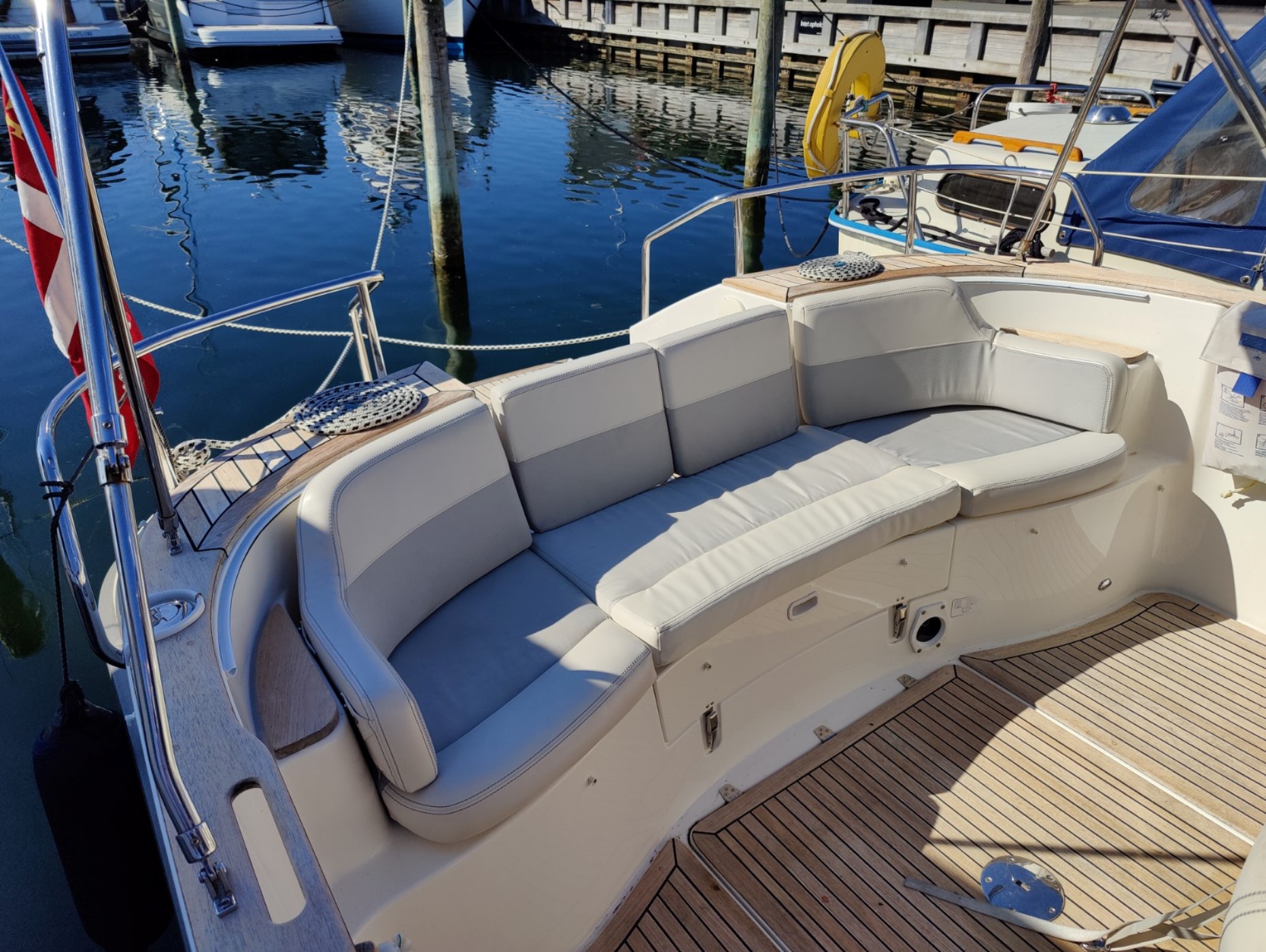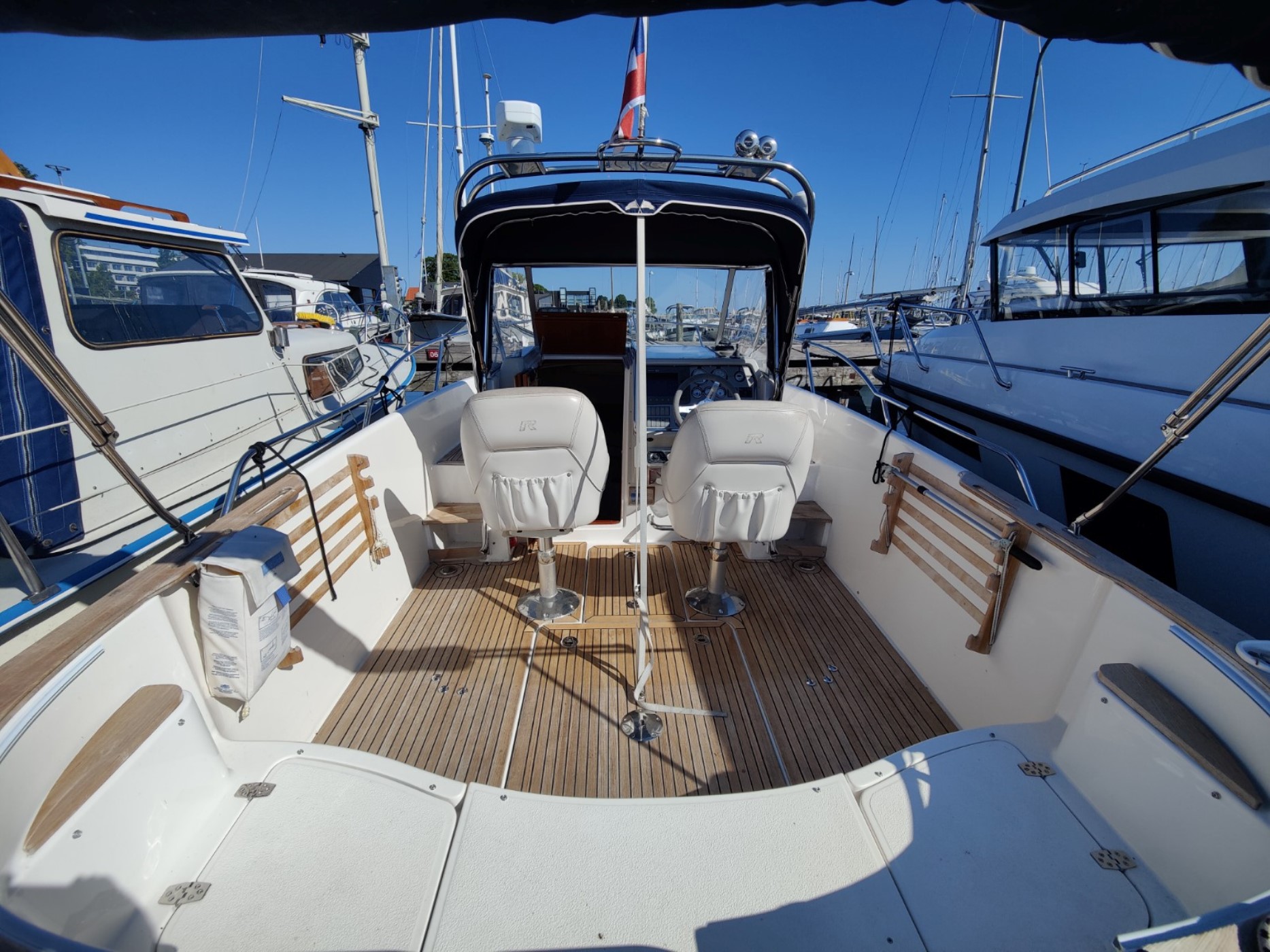 Builder
Dimensions
Material
Year


Engine(s)


HP/Kw
Length
Beam
Draft
Deplacement
Location
Price


Nimbus Boats  




7,50 x 2,60 x 1,05 m




GRP




2008


Volvo Penta D4-300 HP
1 x 300 HP


7,50 m




2,60 m




1,05 m




2.530 kg


Vedbæk Havn, Denmark
DKK 549.000,- (Vat paid)

DK:

Nimbus 250R hører til en af de mest ikoniske daycruisere fra svenske Nimbus. Velsejlende og elegant konstruktion der med Volvo Penta D4-300HK giver en behagelig marchfart på 20-25 knob en topfart omkring 40 knob. Walkaround sikrer ubesværet adgang hele veje rundt på båden, og om læ er der en dejlig kahyt med soveplads samt pentry og separat toilet. Komfortabelt indrettet førerplads samt rummeligt agterdæk/cockpit med sofa og bord og bekvem adgang til den store badeplatform.
Båden er i vandet klar til fremvisning.
The Nimbus 250R belongs to one of the most iconic day cruisers from Swedish Nimbus. Smooth-sailing and elegant construction with Volvo Penta D4-300HK gives a comfortable cruising speed of 20-25 knots and a top speed of around 40 knots. Walkaround ensures effortless access all the way around the boat. Below deck there is a lovely cabin with sleeping space as well as a kitchenette and separate toilet. Comfortably furnished driver's seat and spacious aft deck/cockpit with sofa and table and convenient access to the large bathing platform.
The boat is in water ready for viewings.
Please contact Henrik Petersen for additional information and to arrange a viewing on
+45 29 72 55 01 or email: dbc@dbcmarine.dk